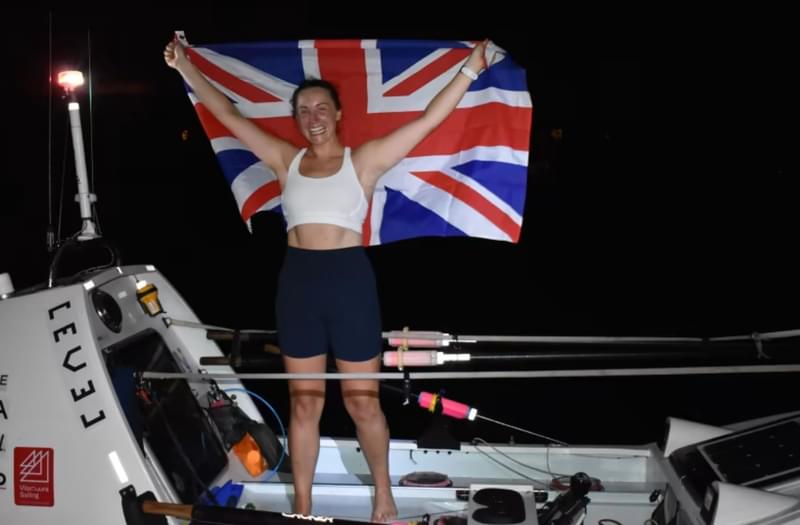 Victoria, a partner specialising in commercial law for the sport and media sectors at Level, has set a new world record for the fastest female solo row across the Atlantic Ocean.
Victoria rowed 2,559 nautical miles (4,740 kilometres) in a world-record time of 40 days and 19 hours, beating the previous 2018 record by a huge nine and a half days. She set off from Tenerife, Spain on 11 February and arrived in Port St Charles in Barbados on 24 March.

Fraser Reid, co-founder of Level, said: "We are thrilled for Victoria. She has shown true grit, courage, and determination to achieve this amazing feat. Importantly, her aim was to raise awareness and funds for gender equality and particularly for the British charity Women in Sport. We are proud to support Victoria and encourage anyone who still wants to make a donation to do so."
Victoria said: "I hope that my achievement will go some way to inspire other women and girls to achieve their goals whether that's in their careers, sports or personal lives. The money donated will contribute to the important work of Women in Sport ensuring more females have the chance to participate and succeed in sport.

"While I'm looking forward to getting back to my clients and colleagues at Level, I'm taking some time out to recover and absorb a phenomenal journey."
After three years of training, Victoria's row was postponed due to the Covid-19 pandemic. She then faced storms, huge waves, extreme weather and her own solitude to reach Barbados. For more information on Victoria's achievement and how you can donate visit: https://www.seachangesport.com/
For more information on Women in Sport visit: https://www.womeninsport.org/