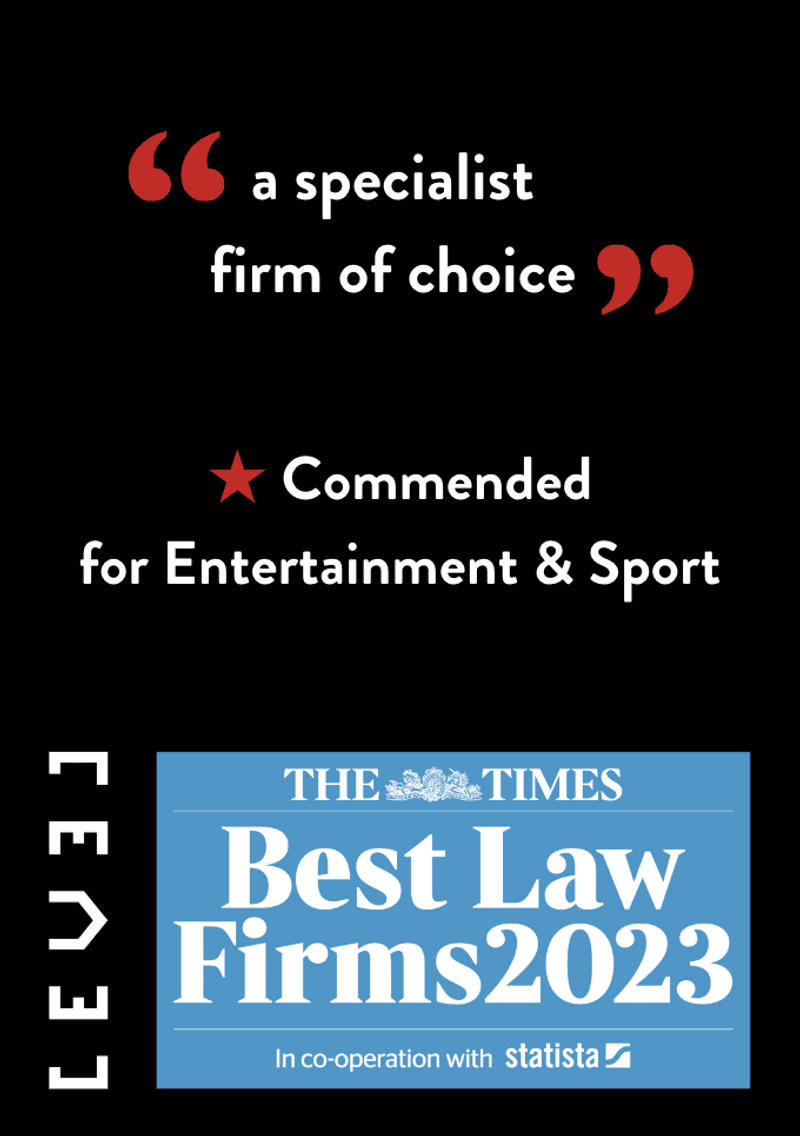 Level is very pleased to share the news that for the second year running, Level has been named one of the most highly recommended law firms in Entertainment and Sport in The Times Best Law Firms 2023.
Comments from The Times:
★ Commended for Entertainment & Sport
"Level has become a specialist firm of choice, since it was founded in 2017, in areas of media, entertainment, technology and sport.
In the past 12 months it has been involved in work in football, including advising FIFA and the three largest continental football confederations — UEFA in Europe, AFC in Asia and CAF in Africa — on their media and sponsorship commercial rights programmes.
The firm advised on more than 140 high-profile player transfers, loans and new contracts in the summer transfer window, including many of the highest-value transactions across the Premier League and internationally. It represented footballing clients in complex disputes and disciplinary proceedings.
Acting for RDA Television, the media rights agency, the firm successfully defended a $10 million claim brought by European Professional Club Rugby in the commercial court.
In entertainment, Level advised on live music production projects, including Ed Sheeran and Coldplay for Amazon and Ariana Grande for Netflix."
About The Times Best Law Firms
For the fifth year running, The Times and the independent market-research company Statista conducted surveys among thousands of lawyers and used their responses to create a definitive list of the most respected lawyers and firms in the industry - the leading 250 law firms in England & Wales, and the top 20 in Scotland.
To browse the Best Law Firms 2023, go to thetimes.co.uk/bestlawfirms.